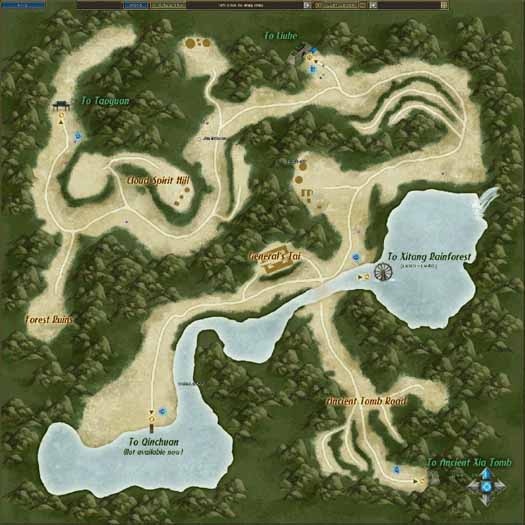 Description
Edit
Sulin Garden is the first place a new player will visit after leaving Taoyuan.
It leads to Liuhe, Xitang Rainforest, Ancient Xia Tomb and Qinchuan.
Player killing, PvP, is not allowed in Sulin Garden.
The monsters within Sulin Garden are between 1 and 15.
For a list of monsters see Monsters of Sulin Garden.
See other Maps.